Age Suitability
Phonics Hero is suitable for children in the first three years of school. Typically that is around 4-7. We find that some children will be ready to start to learn to read between 3-4 whereas for others it might be at 5-6.
Phonics Hero is also an ideal catch-up for those children who are experiencing difficulties with reading and/or spelling.
When first logging into Phonics Hero you will be presented with an option to start at the beginning, for those new to reading and spelling. Alternatively, your child can take our placement test which will check their knowledge of the phonics code and start them at the correct level.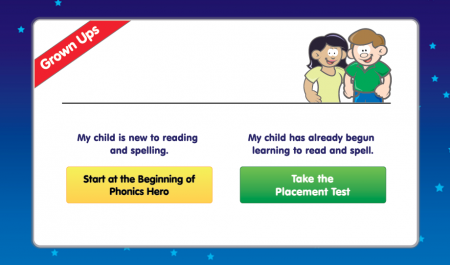 Ready to get started?