Tech Trouble Shooting
We've recently updated the backend of Phonics Hero. If you are having difficulties the following information should help fix it.
1) Playing on the Website
a) Logging In/Clicking Buttons:
Follow these three steps:
1) Ensure you are using the Chrome internet browser to go to our website – you can download it for free here.
2) Your computer has a memory of the sites it's visited in the past – its cache. You will need to clear it since the 'beginning of time'. Instructions on how to do this are here.
3) Restart your router – sometimes information gets clogged in your router too (who would have thought?!).
b) Games Cutting Off: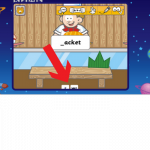 Are the letters or icons 'outside' of the screen? Like the image above.
Phonics Hero's games were designed for the screen size 1024 x 768, please take the these two steps:
| | Windows | Mac |
| --- | --- | --- |
| Firstly, maximise your browser: | press: F11 | press: Ctrl and Command then F |
| Then, zoom out to 80%: | press: ctrl and – | press: cmd and – |
c) Playing on a Surface Laptop:
Customers using these computers are experiencing issues with using the games. Please use a mouse with the Surface.
2) Playing on an iPad
The old app no longer works, you will have to update it here.
If you are in a school, and have updated multiple iPads using Apple Configurator – it will not work. The software is very unstable and is not performing to Apple's standard! You will need to update, one-by-one.
3) Playing on an Android Tablet
We work best on tablet screens 8″ and over, with good graphic processing power. For a list of compatible devices see here.
You will also need to update the app.
Still Having Problems?
Contact us
here
.