About Us
There are reams of research which conclude that systematic phonics instruction is the best way to teach children how to read and spell. In 2005, Educational Psychologist, Michael Wood worked with a primary school to see how this theory could be put into practice – could it really make such a difference to students' outcomes?
YES! Recalling of the sounds improved. Decoding improved. Fluency improved. Spelling improved…and all so quickly!
Six years later Michael, his daughter, Katherine, and the now Head of Technology, Jonathan Hooker, worked long and hard to put this theory of systematic, Synthetic Phonics alongside his practical experience, into the heart of a fun and engaging series of games for children. And so, Phonics Hero was born!
Phonics Hero is now used by thousands of schools across the globe; with many happy teachers and very many successful reading and spelling superheroes!
Meet the Educational Contributors
---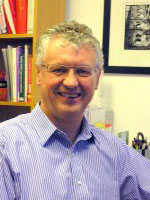 Michael Wood
Michael has over 30 years experience as an Educational Psychologist working for the North Yorkshire County Council in the UK and in British international schools in Hong Kong. Throughout his practice he has had a keen interest and focus on early intervention in literacy difficulties.
---
Elaine Cleary
Elaine is a primary school teacher who has taught in Ireland and Australia for the past 13 years, in both mainstream classes and learning support. She passionately believes in the importance of phonics being taught explicitly.
---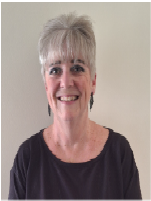 Shirley Houston
With a Masters degree in Special Education, Shirley has been teaching children and training teachers in Australia for over 30 years. Working with children with learning difficulties, Shirley champions the importance of teaching phonics systematically and to mastery in mainstream classrooms.
---
We are always developing and looking at ways to improve Phonics Hero, if you have any suggestions we would love to hear from you! Just get
in touch
and you could join our team of Educational Contributors.
Meet the Operations Team
---
Katherine Wood – CEO
Katherine has spent the last ten years working in Synthetic Phonics on both print and online products. She works side-by-side with our educational contributors developing Synthetic Phonics products which are fun, but most importantly make an impact.
---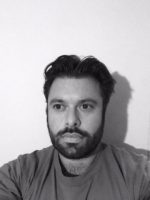 Jonathan Hooker – Head of Technology
As well as building Phonics Hero, Jonathan has spent the last 12 years building digital products for the banking industry and blue chip companies, such as HSBC, Citibank and Pfizer. Jonathan is a freethinking optimist with a passion for everything techy and a dream that he can make a difference!
---
Michelle Haines – Account Manager
Michelle helps schools make the Phonics Hero magic happen! Having previously worked for a phonics publisher for 3 years, Michelle understands the intricacies of how schools get things done. She works with teachers getting them started and guiding them through how to get the best from Phonics Hero.
---
Our Tech and Creative Superheroes!
The team that make Phonics Hero come alive – our product development team and creatives: Bella, Lingzi and Adam, and our technical team: Alan, Charlie, Alec and the crew from Smartdrop.