Super Power Your Phonics Lesson!
Because every child deserves the best, our core resources are free with every Teacher Account.

When you are ready, rocket-power your students' reading and spelling with our add-ons: Superhero School and Child Accounts.
Already have a Teacher Account? Login here
What's Included in Your Teacher Account:
850 Games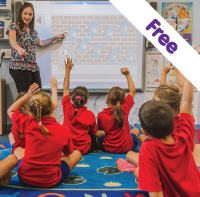 For whole class activities or group work. Reinforce children's learning of the sounds, reading, spelling, tricky words and sentences.
220 Worksheets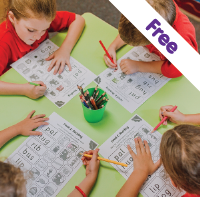 Children can apply their new skills with over 200 free and fun worksheets.
Assessment Tools
Pre- and post-assessment resources help ensure children are on target.
Interactive Phonics Lessons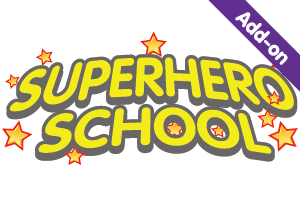 Superhero School's interactive phonics lessons hold a teacher's hand through the explicit teaching of the sounds and blending.
Lessons include videos, games, 3,500 decodable words, with blending and vocabulary support.

Priced per teacher. Start a 30 day trial with your Teacher Account.
Child Accounts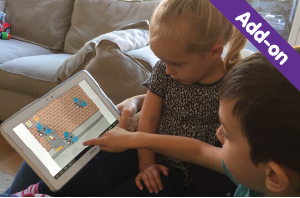 Children receive their own logins to play at home or at school, using a computer or the app.
The captivating storyline and games guide children as they learn, whilst teachers can monitor progress with real-time reporting.

Priced per child. Start a 30 day trial with your Teacher Account.
Why use Phonics Hero?
Uses systematic Synthetic Phonics, the most effective, evidence-based method for teaching early reading and spelling.
Can be used by teachers to structure phonics lessons and by students to practice and apply learned skills.
A HUGE variety of unique, child-approved games.
Trusted by over 12,000 teachers and Reading Specialists across the globe.
Our Resources come in two Orders of Sounds:

Letters and Sounds:
s a t p i n m d

Playing with Sounds:
s m c t g p a o
Compare the two orders here. Please note; Superhero School is only currently available for our PWS order.
Try Our Synthetic Phonics Games:
Hear What Other Teachers Think…
Start super powering your phonics lessons – now!
Get started and discover the difference Synthetic Phonics makes.